In addition to our regular menu we also offer weekly specials every           Monday – Sunday.  Click below to check 'em out!
Breakfast, Lunch & Dinner!  Big and small, we can do it all.  Click below to see our catering menu.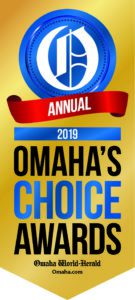 The 2019 Omaha World Herald's Omaha's Choice Awards voting begins on Sunday, March 24th. We very much would appreciate your vote in the Breakfast Restaurant category. Click on the button below to cast your vote.